A Beautiful Addition To Your Garden
This fountain is perfect for a birdbath, fish tank, small pond, pool, garden, patio, lawn & more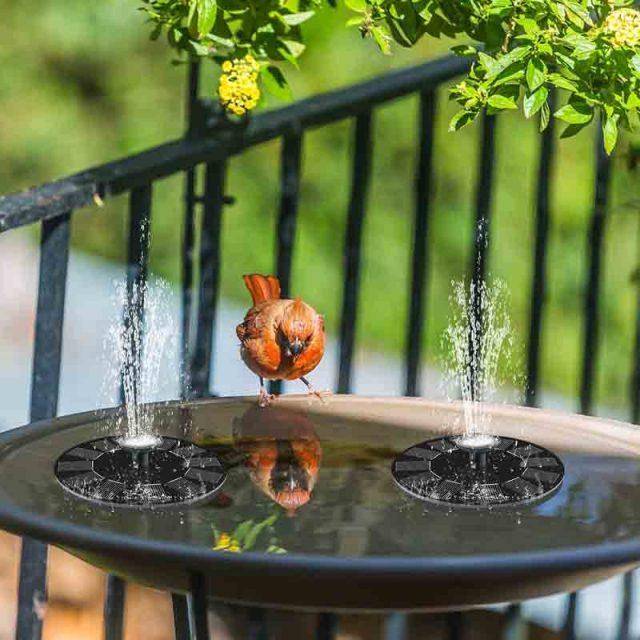 MAKE YOUR GARDEN, PATIO, POND LOOK 10X MORE BEAUTIFUL
BRING VITALITY TO YOUR GARDEN

SOLAR POWERED, WILL LAST FOREVER

COMPLETELY FLOATS ON WATER

ATTRACTS BIRDS, BUTTERFLIES & DRAGONFLIES
HOW DOES THIS WORK?
Freshen up and watch the water jets sparkle in the sun!

This Ultimate Garden Fountain creates dynamic beauty, attracts birds, butterflies and dragonflies to bring vitality to your garden.
This Ultimate Garden Fountain floats on the water and needs no electricity. It runs automatically when the sunlight hits it's solar panel. The brighter the day, the stronger the spray.
The built-in high quality solar panel means it does not need a battery or electricity, only sunlight to power it.
There are four different nozzles that change the height and pattern of the water. The water can rise up to 30-40 cm (12-16 inches).