FishFresh - Collapsible Fishing Tank
Keep your fish fresher for longer!
This innovative foldable fishing bucket allows you to easily pop your fish in and they cannot jump out! Take the hassle out of opening and closing lids. Designed to keep your catch healthy and alive all day with our eco-friendly rechargeable aeration pump. Alternatively, it can also be a bait bucket to keep your bait fish fresh and feisty.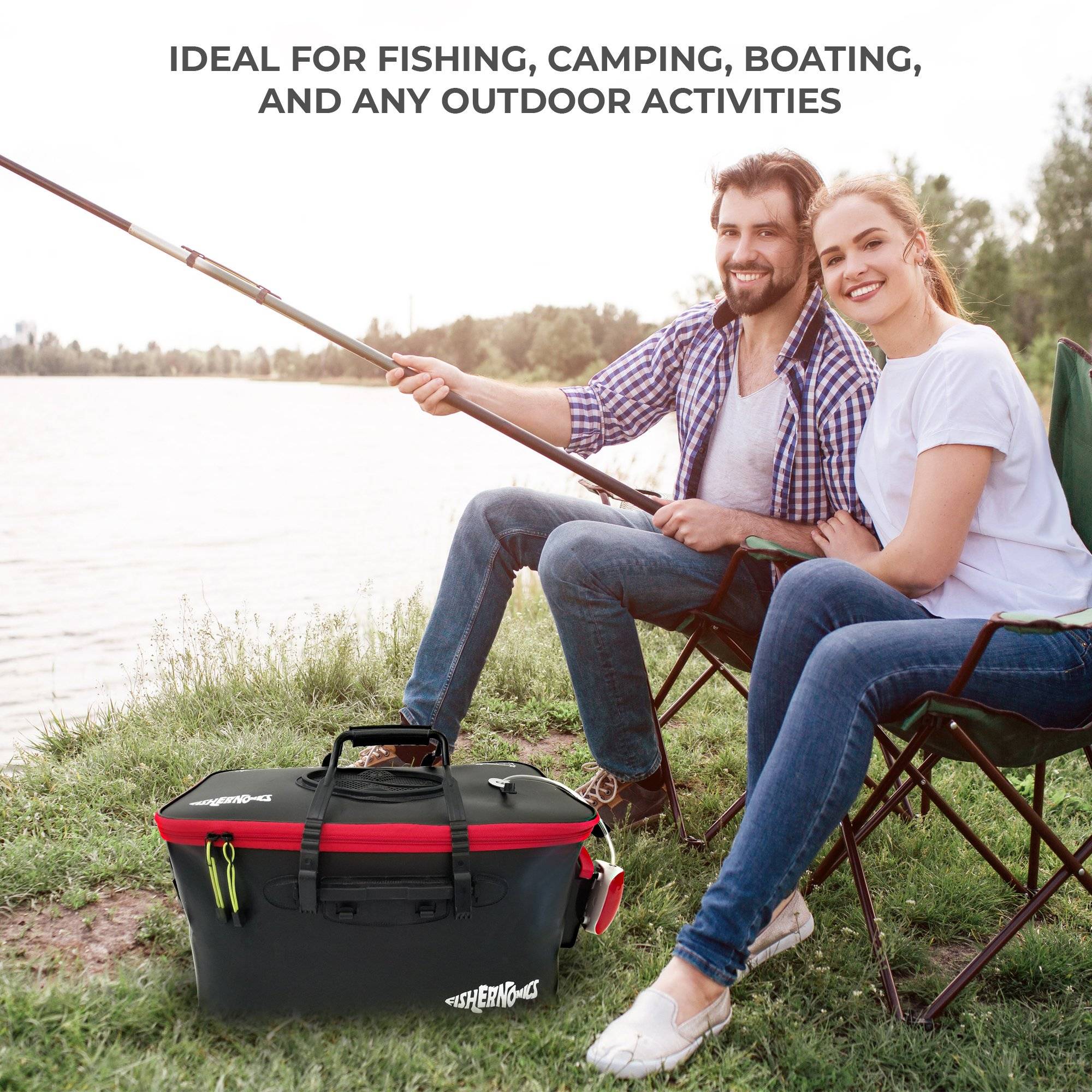 KEEPS THE VITALITY OF YOUR FISH