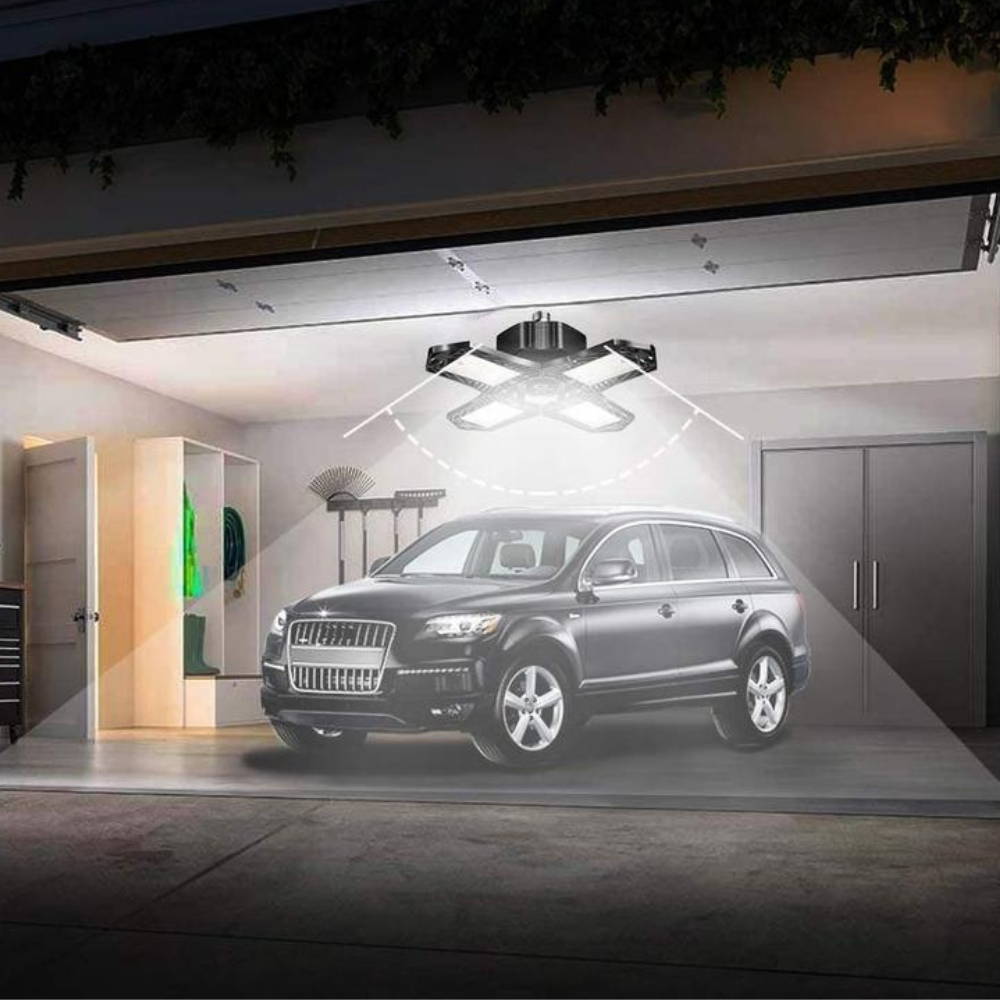 UNIVERSAL INSTALLATION (E27/E26)

EASY SCREW ON INSTALLATION
A powerful and cost-efficient garage LED light. Brighten up your work area effortlessly.
Fully adjustable 360 panels allow you to control the direction and intensity of your lighting.
Over 120 LEDs and 3,500 lumens of pure white light.
Can easily be installed to any E27/E26 screw socket.