Satisfied or your money back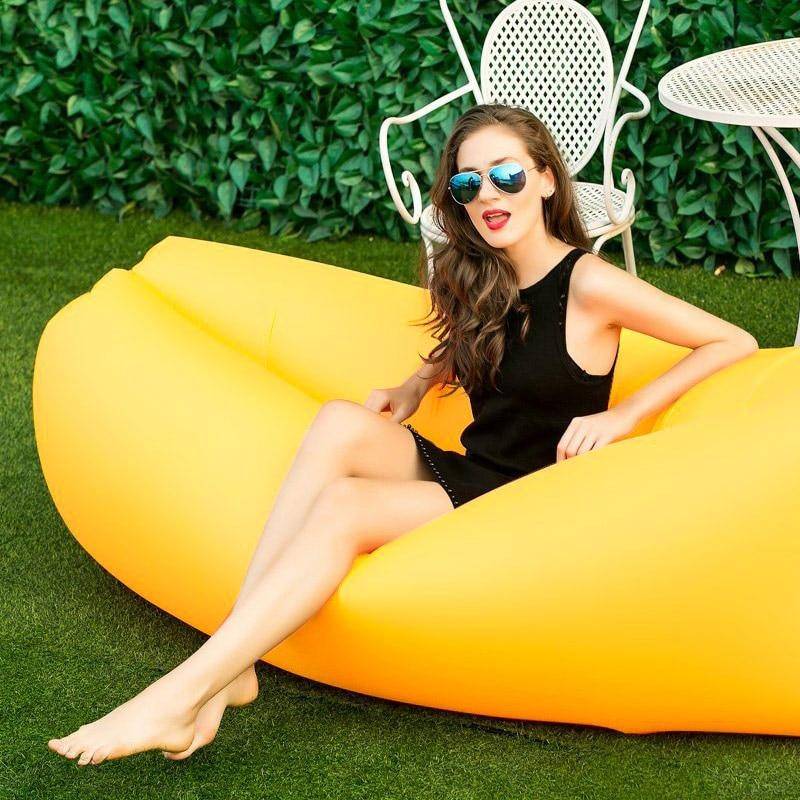 IT'S EASY TO INFLATE - All you need to do is take it out, swing it around in the air and it inflates in a matter of seconds. Then you just tie off the gap and you're ready to go. It's a simple as that!

IT'S PORTABLE - You can carry your lazySac anywhere. Keep it in your car for when you need it, stick it in your suitcase, put it in a desk at work or just carry it over your shoulder. The great thing about the LazySac is that it weighs practically nothing.

IT CAN BE USED ALMOST ANYWHERE - You can take it to a concert, to the beach, have one at work for when you go on your break, take it on holiday or just have one or two for extra seating in the garden when you have people round. In fact, you can take your LazySac anywhere.